STARS FROM THE COMMITMENTS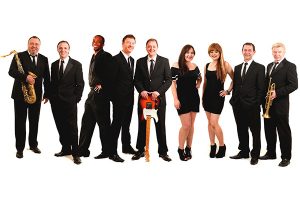 The Stars From The Commitments is an Irish tribute act based on the fictional band appearing in the 1991 Alan Parker film The Commitments. The band was formed shortly after the release of the film, which itself was based on the Roddy Doyle novel of the same name. The band features two of the actors from the film.

The Commitments cast members Dick Massey (drummer Billy Mooney in the film), Kenneth McCluskey (bassist Derek Scully in the film) and Dave Finnegan (drummer and singer Mickah Wallace in the film) are the founders of the spin-off band. They have performed with acts such as BB King, Wilson Pickett, James Brown, Sam Moore and Ben E King.